One question about playing video game is that: is video games good or bad? To answer this question, we need to know that good video games teach people how to be good while bad video games "teach" people how to be bad. One of the very bad things I really hate is the vulgar elements in the some dirty video games. Like GTA, player can have sex in the games and do some other vulgar stuff (If you don't know and don't believe that, check this out:
https://www.youtube.com/watch?v=-HSOfHSFHoA
). Actually there are a lot of dirty video games where players can have sex:
https://www.youtube.com/watch?v=trIVYo4zN9E
. Most of the video games players are young people who are lack of self-control, what will happen if they couldn't control themselves after playing those dirty games? We all know the answers.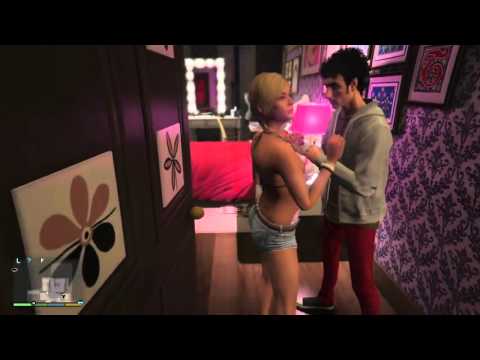 My Example: GTA 5
Guess what happen after this?
Example 2: The Witcher 3: Wild Hunt (CD Projekt)
Developer CD Projekt Red took 16 hours of motion capture data to film the game's sex scene. Although the game gives the gamers plenty of chances, sex scenes usually divert the player from the mission and from the game itself.
Ad blocker interference detected!
Wikia is a free-to-use site that makes money from advertising. We have a modified experience for viewers using ad blockers

Wikia is not accessible if you've made further modifications. Remove the custom ad blocker rule(s) and the page will load as expected.