Story...you need a great story, period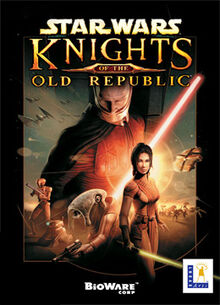 Nothing makes playing a game better than a captivating, great story. Some games focus more on the competitive aspect of the game, and that is fine, but when a game wants to tell a story, the better that story is the better the game is. Seems so obvious, and yet so many developers struggle to deliver a plot that makes their game fun and interesting. Simply paying more attention to the plot for the game, and using traditional storytelling techniques can elevate a game to another level. The best games will have its players completely submersed in the character and the plot surrounding her.
Star wars Knights of the old republic is a game where the mechanics and puzzles take a back seat to a great story. It has love, and action, and even a great twist. Worth playing just for the story.
Assassin's Creed II
Assassin's Creed II is a 2009 action-adventure video game developed by Ubisoft Montreal and published by Ubisoft. This is a good example how a plot can help to enhance game play. Assassins Creed II holds your attention with its core narrative ploy. Alongside, Player plays in a computer simulation that is based on historical memories of the character adds extra layer to game story. Game story provides a significant historical information on each aspects of game. This created unique experience for player. This led to huge success of Ubisoft's Assassin's Creed II.
(image src: http://assassinscreed.wikia.com/wiki/Assassin's_Creed_II)
Bioshock Series:
Edit
Bioshock games are another example of games with amazing story and gameplay. Lets consider the latest one that is BioShock Infinite which revolves around Booker DeWitt who is a private investigator. The best part of this game's story is how it unfolds step by step in-front of you. You start with all these questions in your mind about the people around you and the answers unfold as you go along. And there are so many twists in this story that are not even close to being predictable. This is what makes BioShock games is one of the series with best storytelling elements.
Tsukihime has amazing story.