In order to have a good sense of achievement, the player has to know exactly how to do better in the game. The player has to know the reasons behind a bad score or a good one. If the algorithm behind the scoring is too obscure, player would become frustrated because she has no idea how to get better.
Example:
Game Dev Tycoon
Game Dev Tycoon is a game where the player starts her own game company in the 80's and progresses over time as new devices are developed etc. The player has to choose a game genre to make and come up with a game name. The game would then be reviewed by several game magazines and go on market. The player makes profits by selling copies. In the game, there is no way to control the quality of the game being developed. Only the genre, name and platform is being determined by the player. So the magazine reviews would come across quite random and the copies sold seem even more random. This is not a good experience and is not motivational to the player.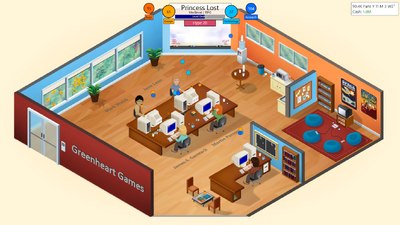 Ad blocker interference detected!
Wikia is a free-to-use site that makes money from advertising. We have a modified experience for viewers using ad blockers

Wikia is not accessible if you've made further modifications. Remove the custom ad blocker rule(s) and the page will load as expected.