Clothing that change and reflect what the player is wearing in game is important. Clothing that changes can be a powerful tool to immerse players into their character and environment. Being able to see your hard earn legendary gear display on your character is a badge of honor to many players. A lot of players enjoy dressing up there character. This is especially true in MMOs where players is trying to set themselves apart from other players. Most people nowadays expects to see changes to their character when they switch out their armor.
Examples
Edit
A great example of this is "World of Warcraft". In Warcraft most of the gears you get will change the looks of your characters. People love matching armor sets to create that unique look and will spend hours to get it perfect.   
Example 2:
Overwatch developers did a super great job on the design of the characters and characters' outfits. If we look around the details of characters' armors, weapons and the look of the characters. We would see that every single part of them is perfectly matched with the characters' abilities. 
Example 3: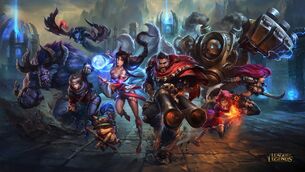 The league of legends did a really good job on character outfits design. Each character's outfit is well designed. It makes players want to play the game just because of the outfits.            
-
-
-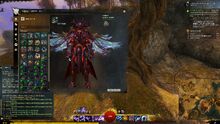 Example 4: Guild Wars 2
Edit
Guild Wars 2, have some really beautifully crafted and designed character outfits and they even allow players to use outfits from some of the most popular characters within the game.
Example 5: assassin's creed
Character outfits in Assassin's Creed has a pretty unique outfit style where most of the characters are wearing a cape. It leaves players a very memorizable impression to the extent that they would recognize the game is Assassin's Creed by only seeing the character outfits.
Example 6: Steep
Steep is an extreme sports game where players can ride the mountains with snowboard, ski, parachute, etc. The most fun part about this game is the full customizable characters. Players can place wide range of attachments, wear different cloth, outfits on their characters. Even the equipment like snowboard, ski and parachute, it has a variety of skins for players to unlock.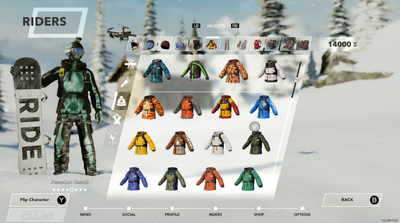 Ad blocker interference detected!
Wikia is a free-to-use site that makes money from advertising. We have a modified experience for viewers using ad blockers

Wikia is not accessible if you've made further modifications. Remove the custom ad blocker rule(s) and the page will load as expected.