Blocking in-game advertisements is a poor form to monetise through games. No player wants to see a popping advertisement while he is playing the game. Most of the people who I talked with never click on advertisements; they rather use blockers to prevent showing these kind of advertisements. Usage of such advertisements during game play communicates negative vibe to the player. These advertisement make the player frustrated to an extent of deleting the game itself. If advertisement is one of the primary source of revenue, it should be done in a humble manner like giving user the choice of showing and hiding those advertisements. Further, these advertisements should blend into the game rather than showing it as a popup redirection. For instance, many football games will advertise famous product brands, team names on the billboards, playgrounds and banners within the game. This is an equivalent experience of the real world and hence the player won't feel frustrated rather he would feel natural. Another way to include advertisement is to blend it during load screen or while showing cutscenes as the player does not interact with the game during this time.
Zoo Landing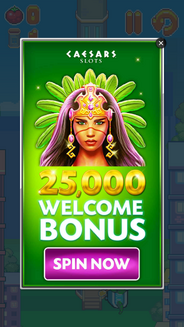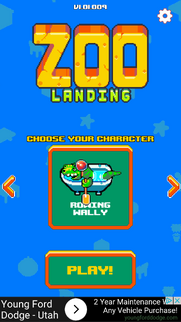 Zoo Landing is a casual addictive game in which the player helps animals to escape the zoo. The only way to escape is to move up by sliding over a gigantic skyscraper while dodging projectiles and collecting food. Further, it has a very good pixel art based 2D visuals and the view is shown from a side-on perspective. Overall the game has the quality to make at least a million download but it has just seen five thousand download in the Android store. All the good layers of the game are abstracted by the blocking advertisement. In my observation, when I tried playing this game, I found popping advertisements everywhere(landing page, gameplay). This made me feel frustrated and I even uninstalled it. The game maker gives an option to get a paid version for which he claims there are no advertisements. But the choice of advertisements in the free version didn't allow me to go for the paid version. It is always advisable to use In-Game advertisements in a humble manner which make the user to participate more rather getting frustrated.
Ad blocker interference detected!
Wikia is a free-to-use site that makes money from advertising. We have a modified experience for viewers using ad blockers

Wikia is not accessible if you've made further modifications. Remove the custom ad blocker rule(s) and the page will load as expected.